Travis (TJ) Woodruff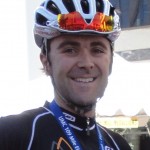 USA Cycling Level I (elite) Coach
Professional cyclist since 2005
Coaching full-time since 2005
Founded Momentum Endurance LLC in 2006
A 2005 graduate of the University of Wisconsin – Eau Claire, Travis earned his degree studying Kinesiology with an emphasis in Exercise Science.  Coaching since 2003, Travis completed an industry-leading coaching internship as part of his degree requirement in 2005.  He founded Momentum Endurance in 2006 and since then he has been coaching full time. His educational, personal, and coaching experiences provide him with a sound understanding of both the art and science of effective coaching.
In addition to his education and coaching experiences, Travis is also a professional cyclist who brings first hand knowledge and expertise to use with the athletes he coaches.  You can take 100% confidence in training methods that are tried and true. With Momentum on your side you'll be making reality of the goals that once seemed so distant.
Contact Travis at twoodruff@momentumendurance.com.
Brian Matter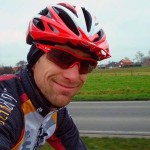 USA Cycling Level III Coach
Professional cyclist since 1999
Multiple-time US National Team member
Joined Momentum Endurance LLC in 2011
A seasoned professional, Brian brings a wealth of experience and knowledge into his coaching interactions.  There are so many little things that a rider must learn over the years in order to 'make it'.  Brian has learned what it takes.  Whether you are looking to upgrade your race category, win pro races, or simply to maximize the training time within your busy schedule Brian has been there and done that.  Success on the bike is about balance and knowing precisely how to do the right things at the right time. This applies to training, recovering, eating, and of course race tactics.
Brian acknowledges that he won't race professionally forever and coaching is an excellent way for him to assist others towards meeting and exceeding their goals.  Let his experience benefit your own development within the sport.  As a USA Cycling certified coach he is ready to add some Momentum into your cycling.
Contact Brian at: bmatter@momentumendurance.com.